Biocompatible Nanoparticle Technology Being Used to Develop Cancer Therapies & Rapid Diagnostics
Sona's unique gold nanorods have the potential to power the next generation of lateral flow diagnostics and play a key role in the advancement of impactful scientific and medical applications
Available for Mac, Windows, Chrome, and iOS.
Sona Gold Nanorod ("GNR") Technology 
Uniquely biocompatible.
Unlocking of in-vivo medical applications potential
Targeted Hyperthermia Therapy
Sona GNRs in targeted hyperthermia may create the
opportunity to treat cancer without doing significant harm to healthy cells.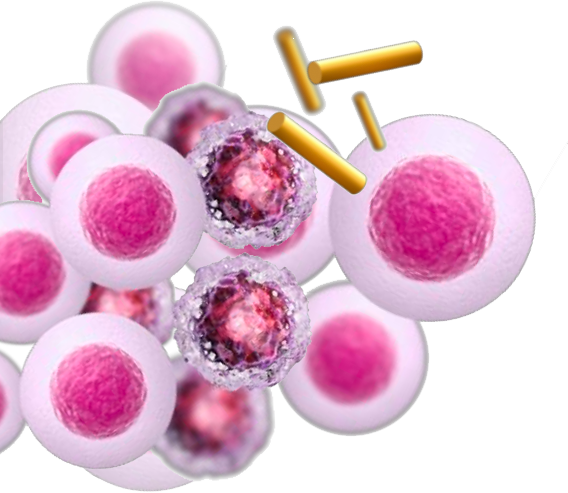 Sona's concussion screening test to be used at the scene of injury
Bovine Tuberculosis Tests
Early detection at low cost without the need for test-and-slaughter
Sona's 'THT' Cancer Therapy to be Assessed for Efficacy and Ability to Act as a Catalyst to Generate Immune Responses in Research Study
Halifax, Nova Scotia — (Newsfile Corp. – September 11, 2023) – Sona Nanotech Inc. (CSE: SONA), (OTCQB: SNANF) (the "Company" or "Sona") is pleased to announce an innovative research initiative to be undertaken with The Giacomantonio Immuno-Oncology Research Group (the "Research Group"). This study aims to evaluate the efficacy of Sona's Targeted Hyperthermia Therapy ("THT") technology in not only attenuating the development of colorectal, breast, and melanoma tumor models in mice but also in facilitating systemic immune responses.
Varius nisi aliquet at nisi augue tempus. Eu vitae maecenas tellus varius quis pretium. Amet nibh venenatis nunc feugiat lectus.
Insights, Events and Media
Enim, justo, sed etiam lacus, nibh pellentesque ante sem vulputate. At etiam cursus adipiscing viverra dui.