Biocompatible Nanoparticle Technology Being Used to Develop Cancer Therapies & Rapid Diagnostics
Sona's unique gold nanorods have the potential to power the next generation of lateral flow diagnostics and play a key role in the advancement of impactful scientific and medical applications
Available for Mac, Windows, Chrome, and iOS.
Sona Gold Nanorod ("GNR") Technology 
Uniquely biocompatible.
Unlocking of in-vivo medical applications potential
Targeted Hyperthermia Therapy
Sona GNRs in targeted hyperthermia may create the
opportunity to treat cancer without doing significant harm to healthy cells.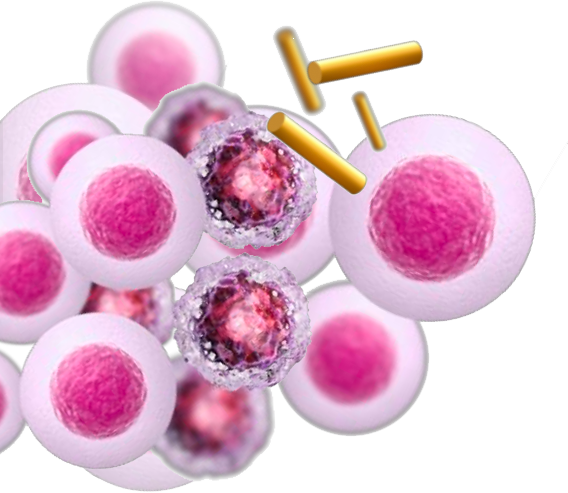 Sona's concussion screening test to be used at the scene of injury
Bovine Tuberculosis Tests
Early detection at low cost without the need for test-and-slaughter
New NCL Assessment of Sona's GNR Technology Highlights Process Improvement Success
Sona Nanotech Inc. (CSE: SONA), (OTCQB: SNANF) (the "Company" or "Sona") is pleased to announce that it has received the second set of results of an independent assessment of its proprietary gold nanorod nanoparticles from the U.S. National Cancer Institute's Nanotechnology Characterization Laboratory ("NCL"). The assessment included analyses of two additional batches of Sona's gold nanorods for consistency of physiochemical characterization and microbial contamination and endotoxin levels.
Varius nisi aliquet at nisi augue tempus. Eu vitae maecenas tellus varius quis pretium. Amet nibh venenatis nunc feugiat lectus.
Insights, Events and Media
Enim, justo, sed etiam lacus, nibh pellentesque ante sem vulputate. At etiam cursus adipiscing viverra dui.